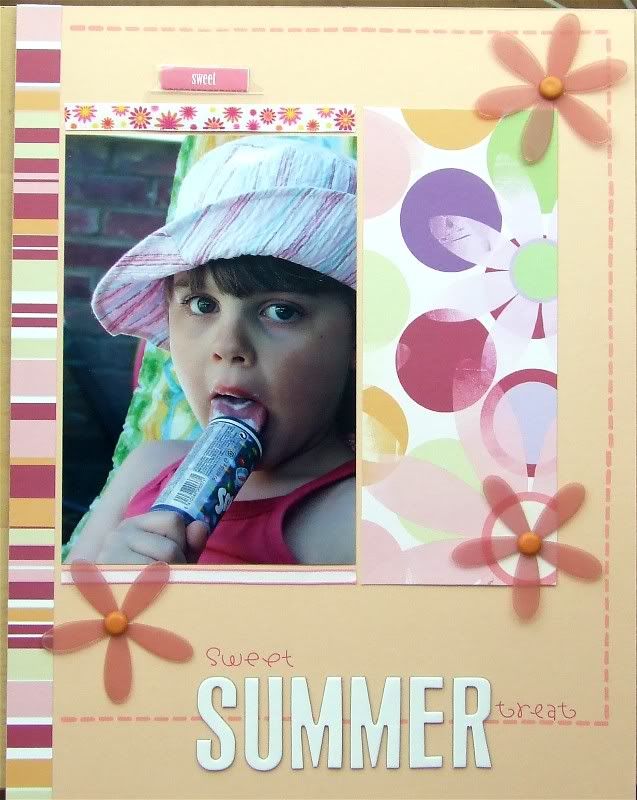 ..I really am rubbish at this blogging business aren't I?!!
So what's been happening...
Last night Holly had her first sleepover at a friends house !! I so wish I'd been a fly on the wall and heard some of their conversations! They finally fell asleep about 10pm (pretty much Holly's limit!) and Holly was awakre again at 5.45am!
This weekend I'm taking part in a cybercrop.Managed to get one LO done last night and will eventually do some more! No ink in the big printer though....perfect timing -not! This is a pic of last night sLO based on a class by Karen Miller.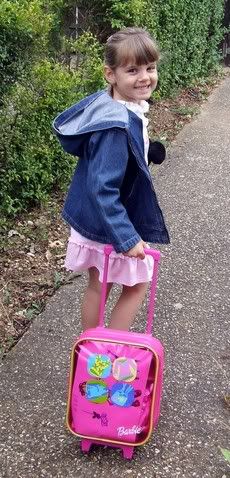 Got some of the new BG Gypsy papers this morning - yum!! I just bought the few sheets I like as I can't justify buying the collection pack - there's always something I won't use! Can't wait to start using them!