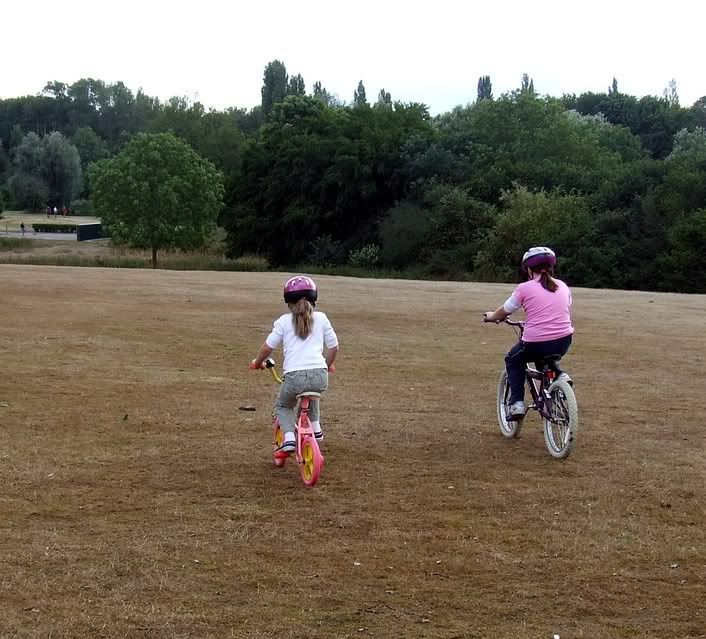 ...to me anyway! I went back to Slimming World tonight having missed last weeks weigh-in. I was expecting a huge weight gain as I have completely lost the plot and eaten for England (and Scotland...and Wales...!!) the last week.So imagine my surprise (and relief!) at a 1lb gain!! I am back on the wagon now, having been back to the gym today too! The staff there generally walk round chatting to you whilst you're exercising, however I'm just not fit enough to talk whilst on a cross trainer as they found out today when they tried to be friendly!!
Pic today is of the girls out on their bikes yesterday. I feel quite sad when I go there...there was once a huge open air pool there where I spent most of my summers when I was younger.Going back down there and seeing it all so empty always makes me a bit sad.There's also a huge mound there where we used to sledging...it's still there but these days we never get enough snow!
Back to work tomorow so I probably won't be around much til the weekend! Sadly my job isn't interesting enough to tell you about!
Tomorrow night Em is having a sleepover at my Mum & Dad's and then on Wednesday it's Holly's turn!She'll be forgetting what her own bed looks like soon!