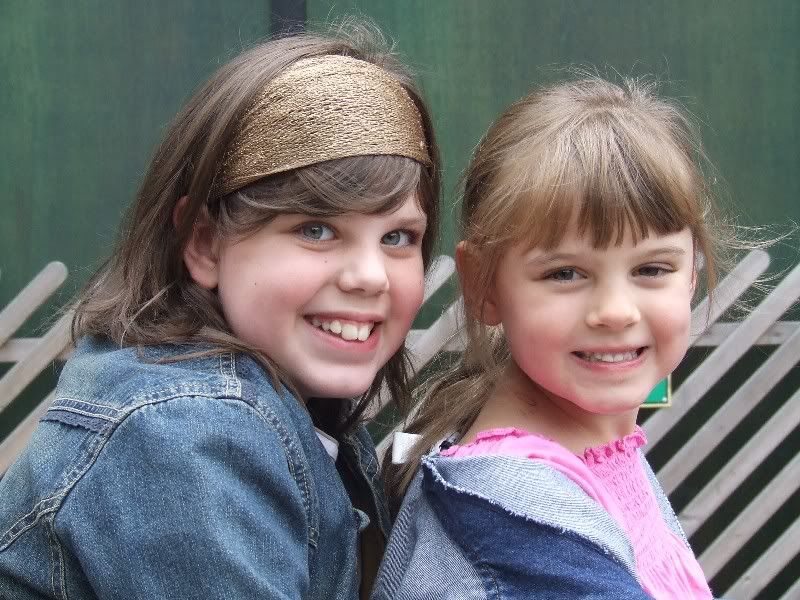 ..I should be so lucky !! Spent a fair bit of time tidying up today in preparation for our visitors tomorrow so I don't really have anything exciting to say! Have just finished rustling up a little swap surprise for someone on a forum.I will take photos and upload tomorrow. I'm quite pleased with it!
Pic today is of my girls , taken when we went to visit Bekonscot Model Village.
Well, this short & sweet! Back tomorrow hopefully!