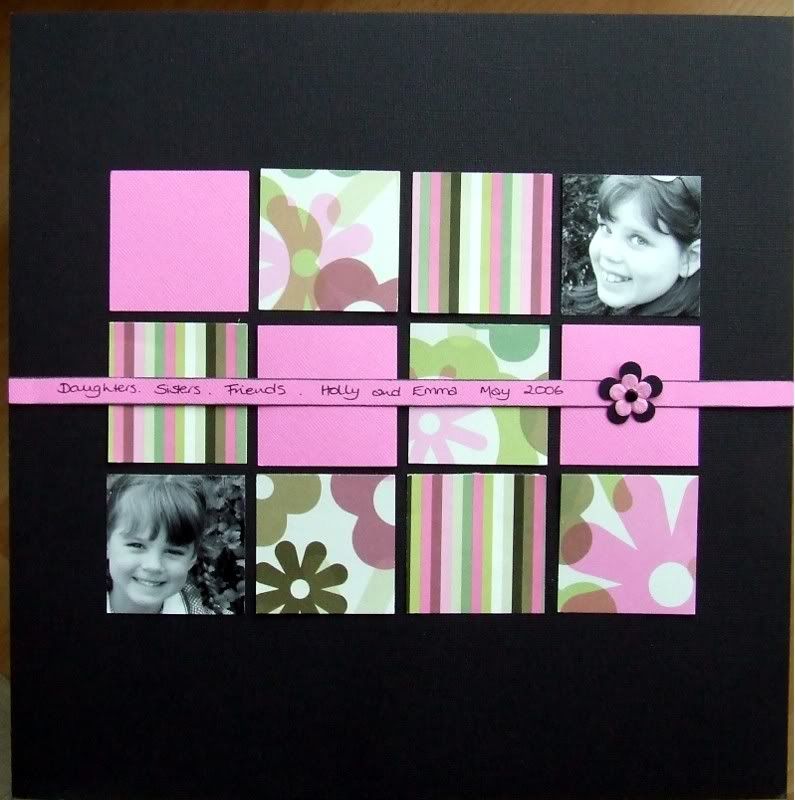 ...to do anything! Despite having a huge thunderstorm and torrential rain this afternoon(which we walked home in!) ,it's still sooo hot here.Don't fancy scrapping cos I need to put the lights on..and if I do that I need to shut the windows to stop the moths and daddy long legs coming in!
Holly got a mention in the school's 'Golden Book' yesterday - for being kind to lots of children - bless! Em also got her Watermanship swimmimg certificate - woohoo! So prooud of her as she really doesn't enjoy her school swimming lessons and has made such progress.
I had my six week assesssment at the gym yesterday.All is well, not lost loads of weight but my 'fat ' mesaurements (BMI and another one I can't remember) are both down- yipee!
Photo today is of a Lo I did based on a class done by Anna. Sorry, still haven't sussed out how to link stuff!It's not new but I've not been doing anything recently!
This week we have the school open evening and then next week it's Sports Day and Holly's first assembly (when her year does the assenbly in front of the whole school and parents!)Can't believe another school year is nearly done and that my girlies will be in Year 5 and Year 1 !