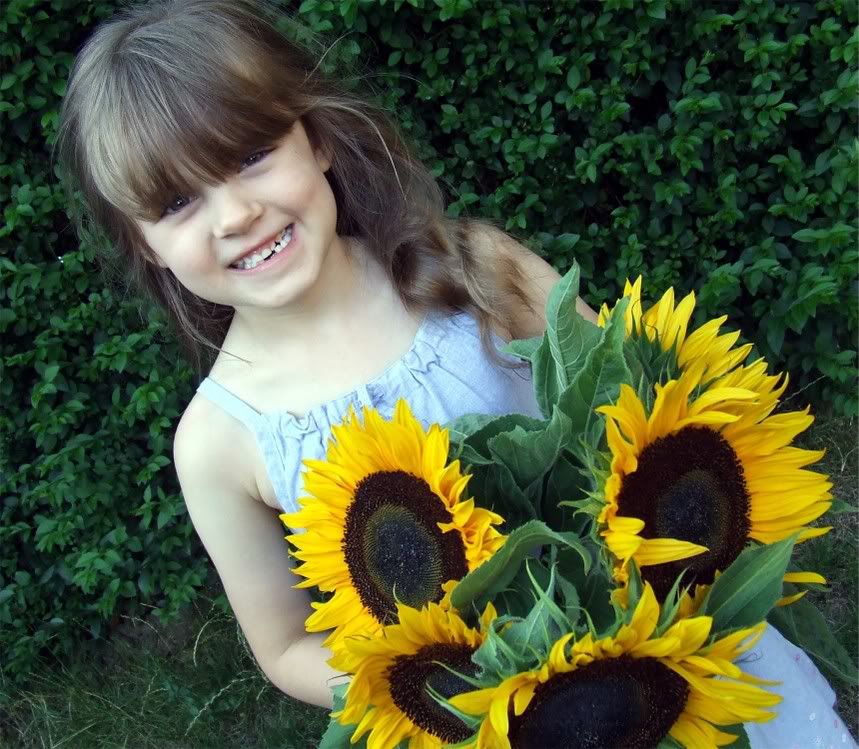 ...see, I'm really not very good at this blogging business am I?!
Would love to share a photo but I am not happy! Spent what felt like ages at the crop today doing a LO, only to bodge it up by handwriting the title and ruining it - pah! Then tried to do a CJ entry and bodged the stamping on that too - thank goodness for ribbon to hide mistakes with....
After that I sat and stared at my stash with not a clue what to do with any of it and got reallly fed up.....sob...
Anyway, disasters at home aside, went to Anna's crop today and had a fab time as usual. Kerry visited with her lil' baby - she's sooo sweet and we also had coffee & walnut cake - yum!
Right, I am off to feel sorry for myself over my lack of artistic talent....night night!!
Oh, changed my mind and added a pic of Holly looking cute with my sunflowers!