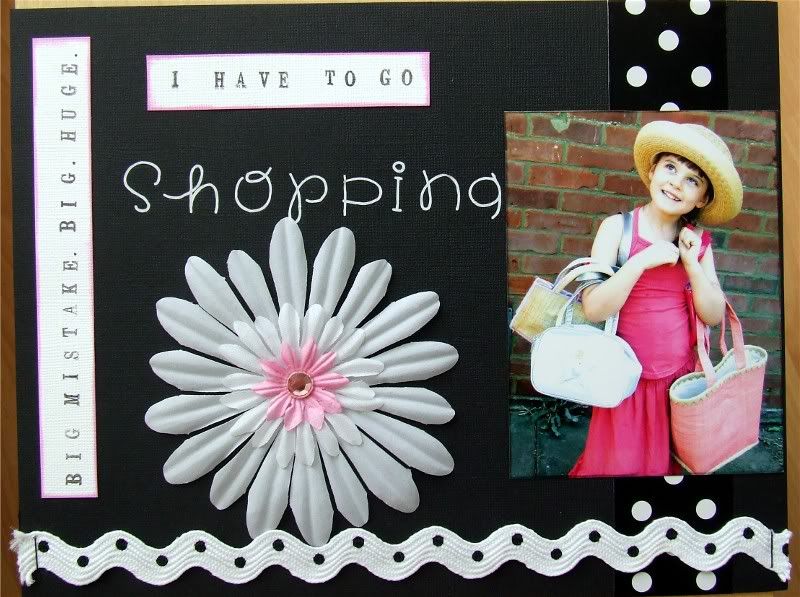 ...each boob and butt cheek! Yep, I have managed to lose 4.5lbs this week - woohoo! Just a small dent in what i have to lose but at least I'm on my way!
Pic today is of one the Lo's I did for a 'chick flick' themed challenge I'm taking part in at the moment.Fab theme, but why do I leave it so late to do stuff?!
Had a lovely pub lunch today with two of my friends from the school.It was lovely as we haven't mananged to get together since last September due to work etc.
The girls found out today who they're teachers will be next year and I am really pleased on both counts.Em is also back with her best friend so hopefully that will be good for her.
Right ,I'm off to my bed!