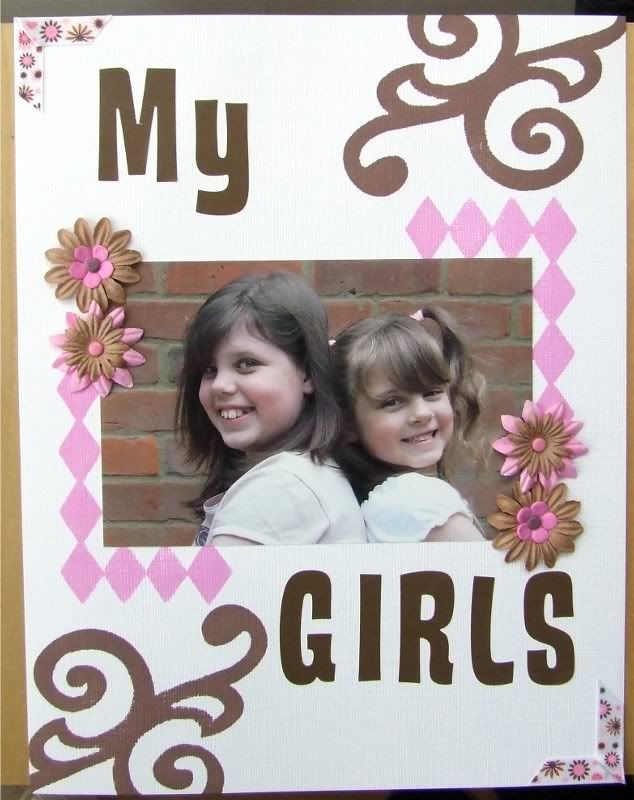 Finished off another A4 layout this eveing - so don't expect any more from me for about a week!
Love the photo on this one.I tried to have a little photo session with the girlies yesterday afternoon,but where to take the pics is the problem! So I settled for the back wall of the house, trying to miss the air vent and Holly's artisitc(!!) chalking on the wall! After a bit of cropping, a few are pretty useable! But why do I get 'inspired' so late in the day?! Meant to have an early night last night, but I was up doing that Lo 'til about midnight!
Holly lost her second tooth today so we are expecting the Tooth Fairy anytime now...lucky she'll flying, she'd probably break her neck with all the toys on the floor up there...
Right , I'm off for now as I'm off to the gym early in the morning (ie about 7.30 am...)
Have a good week xx