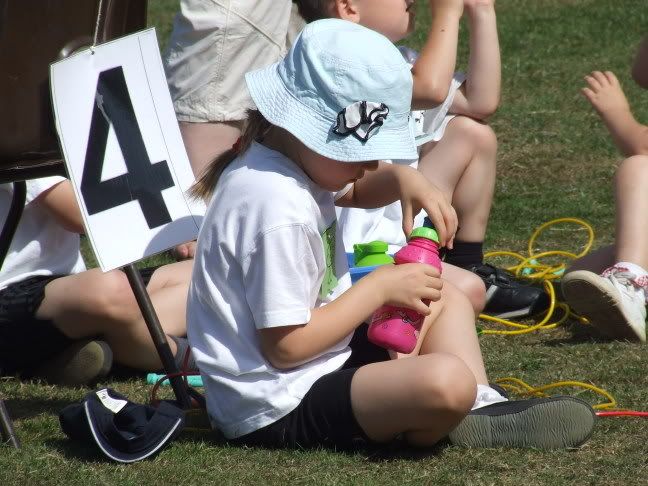 ...not great at this blogging lark amI ?!
saying that though, this week seems to have been a bit manic! On Wednesday both girls had their school sports day. And Holly was 'talent spotted' by someone from the local sports centre!! She was watching the skipping and jumping activities and came over to talk to me afterwards. I don't think they follow it up at all..part of me thinks it's a ploy to get me to spend loads on lots of lessons for her! She is definately very active though and this week taught herself to ride her bike without the stabilisers! Em took part in the relay race and did as best she could, bless her.
On Friday Holly's year did their first assembly - performed in front of the other 400 or so pupils and all their parents, grandparents , sisters, brothers etc! They did a fab job, telling the story of the Hungry Caterpillar.
This week is the last week of term...where did that year go? Both girls got fab reports from their teachers on Friday and tomorrow they find out who their new teachers will be...
I have been scrapping this weekend but cannot share yet as they are for a competition! I will share tomorrow hopefully!
Right ,I am off to tidy up the carnage left by my scrapping attempts!