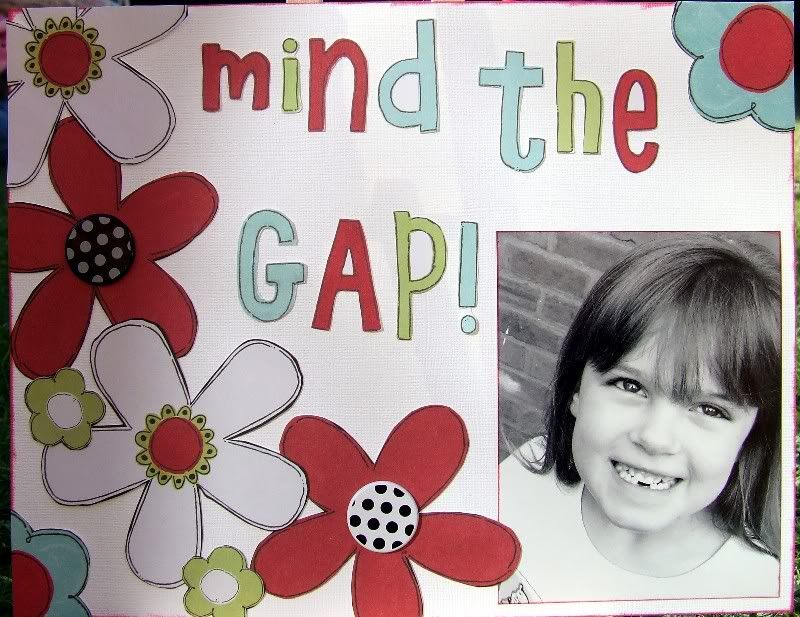 LO! Okay, so I know I haven't done anything amazingly different from anybody else with this paper, but I just love the photo I took of Holly on Sunday afternoon after her second tooth had come out. Humungous thanks to Kirsty for the title name! Mwah!
Tomorrow is school sports day so i shall be spending my day running back and forth between the school and work so that I don't miss out !!
More tomorrow...
Yikes the photo in the Lo looks awful - it's much better in real life!