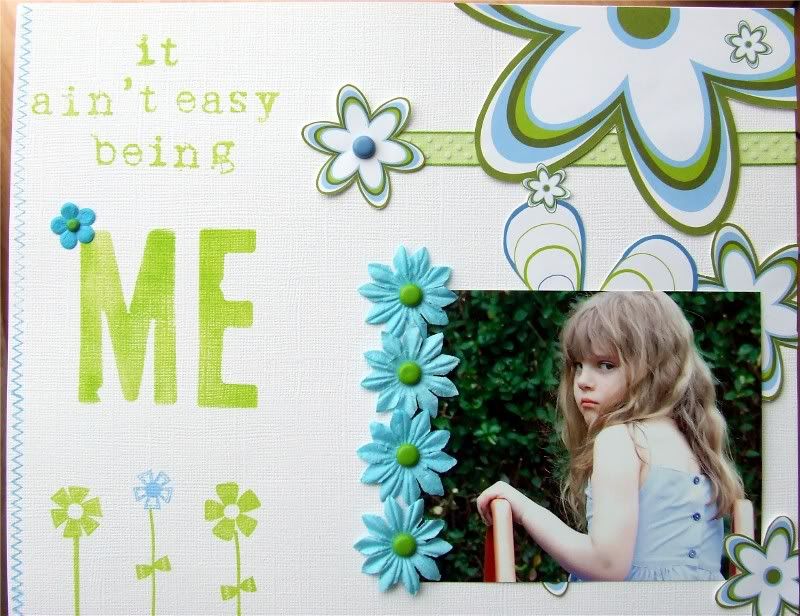 ...well , kind of!! Lost another 3.5 lbs this week - woohoo! I've lost 8.5lbs in total (they wrote down the wrong amount last week, should have been 5lbs!) Admittedly I can't really notice the difference yet,but at least decent losses will spur me on to keep at it. As part of my 'effort' I was in the gym again at 8 am this morning.
Pic today is another comp LO, based on a quote from St Elmo's Fire.I loved having an excuse to watch it again!
I am in work for the next three days so I may go quiet again!
But it's crop day on Sunday - yipee! Anna, I have buckets for you :)!!