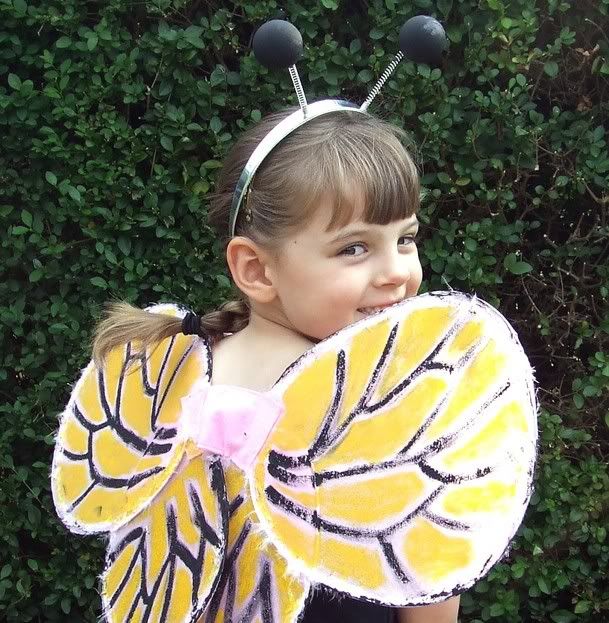 This pic is of Holly this morning before she went to school! Today was Mini Beast dress up day in Reception to raise money for a hospital unit which recently cared for one of the pupils in Holly's class.Holly went out to a friends yesterday afternooon so while she was gone I set about painting ping pong balls black and 'altering' a pair of unused fairy wings!
Too hot to scrap...but I have two cj's and a star book to make to I'd better get a move on!Tonight I will be decorating metal buckets for teacher presents for the last day of term tomorrow! So no early nights here...
I still cannot believe it's the end of the school year already.Having said that, I love September with the start of the new school year,Autumn on it's way and lots of birthdays looming up!