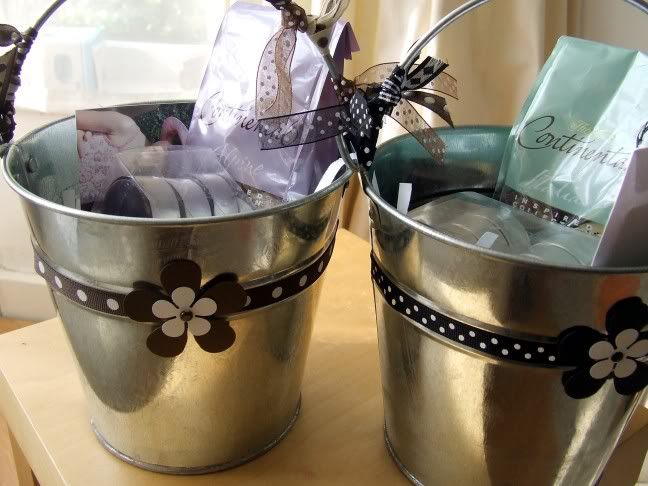 ....for summer! Yikes..six weeks of never having the house to myself!! I am working three days a week for four weeks of the hols so we'll be fitting in visits from friends etc on my days off! Even Anna has managed to squeeze us into her busy schedule!
Photo today is of the buckets I decorated and filled for the girls teachers. Usually when I decide to do something like this on the spur of the moment, I can never find what I'm looking for! But luckily enough, I found these fab buckets in Poundstretcher yesterday for £1.25 each! Now, if I had a scrapping room, I'd have these myself for storing stuff in...I can dream!
Tomorrow we are forecast rain...typical, I'm finally getting a new parasol and base for the garden tomorrow after the old one gave up the ghost this afternoon! Our garden is basically shadeless til about 2pm, when the shade slowly starts to move across the garden.Not good when you're trying to avoid sunburnt children!
Have a good weekend! xx