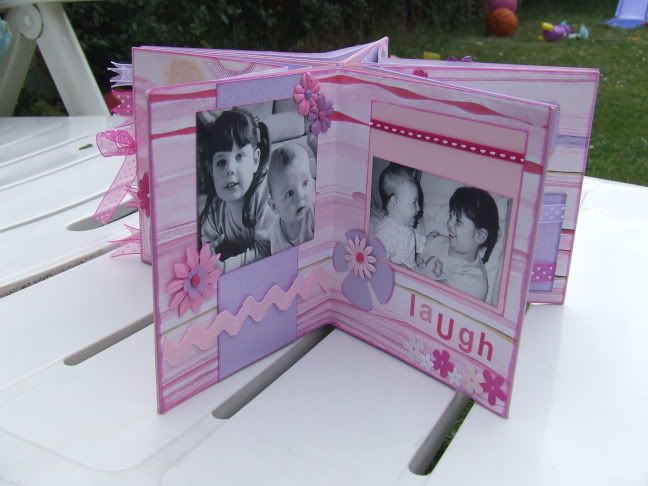 ...for being a bad blogger and not posting for a week.I wasn't sure that anyone would noticed ..but I have been reprimanded !!
Today's pic is of the star book I finally managed to finish at the Scrapping Angels crop in Huntingdon today.I'm ashamed to admit that I actually started it last November at a retreat run by Kirsty.And now it's finished , I love it! When all is said and done you just cannot go wrong with the Sugar Dumpling papers from Blonde Moments - I love 'em!! Decorating the book wwas made easy with the addition of lots of yummy Angel kisses flowers - if you scrap or card make you definately need these lil' babies!
Had a fab time at the crop today, Ali were poor Paul's ears burning?! Everyone made gorgeous star books - I was so tempted to buy both kits! I settled for one though and am hoping to make it up as a pressie for my sister.
In search of photos for my star book, I spent hours yesterday browsing through all my old photos.That combined with a clearout of my clothing drawers (!!) has resulted in a mild depression!! I seriously need to lose weight and start to look after myself more so my new regime starts NOW!! (okay, it will start when I've finished my Maltesers ice cream bar....) Stay tuned for my progress!!