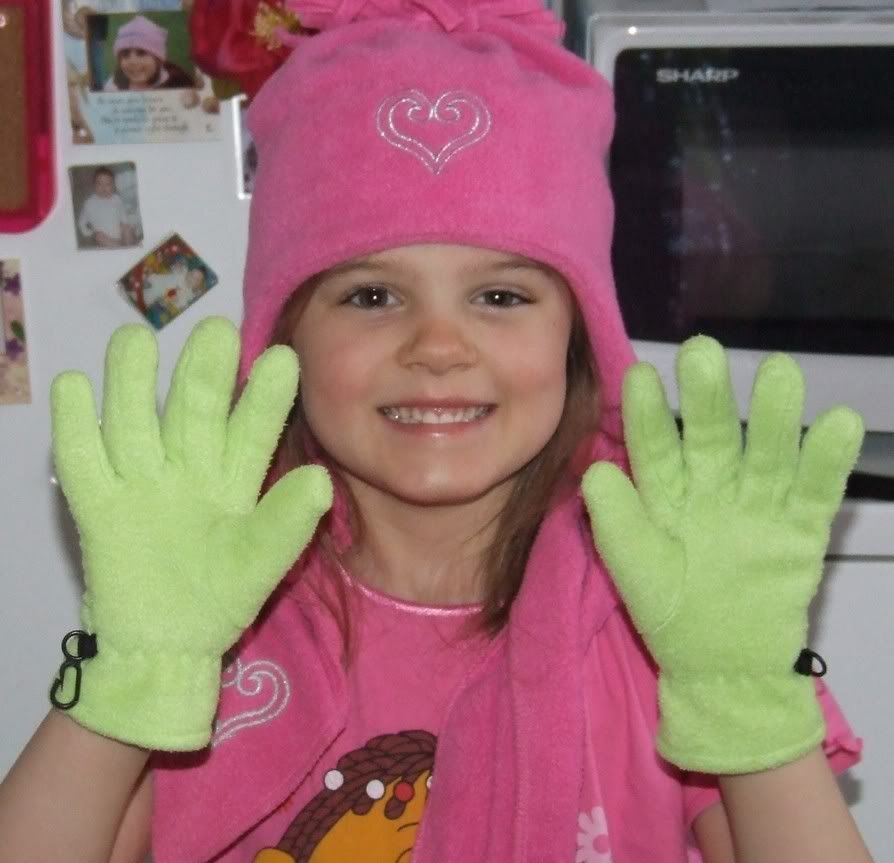 I have to say a huge thank you to Kirsty for making my banner and rearranging my blog for me ! Luv ya!
Came downstairs this morning to find Holly had been rummaging thropugh a bag of old hats and scraves which was in the kitchen and was dresed like this....
I was going to add a photo of Geoff's new tattoo but I'm not clever enough to suss out how to add two photos in one post!